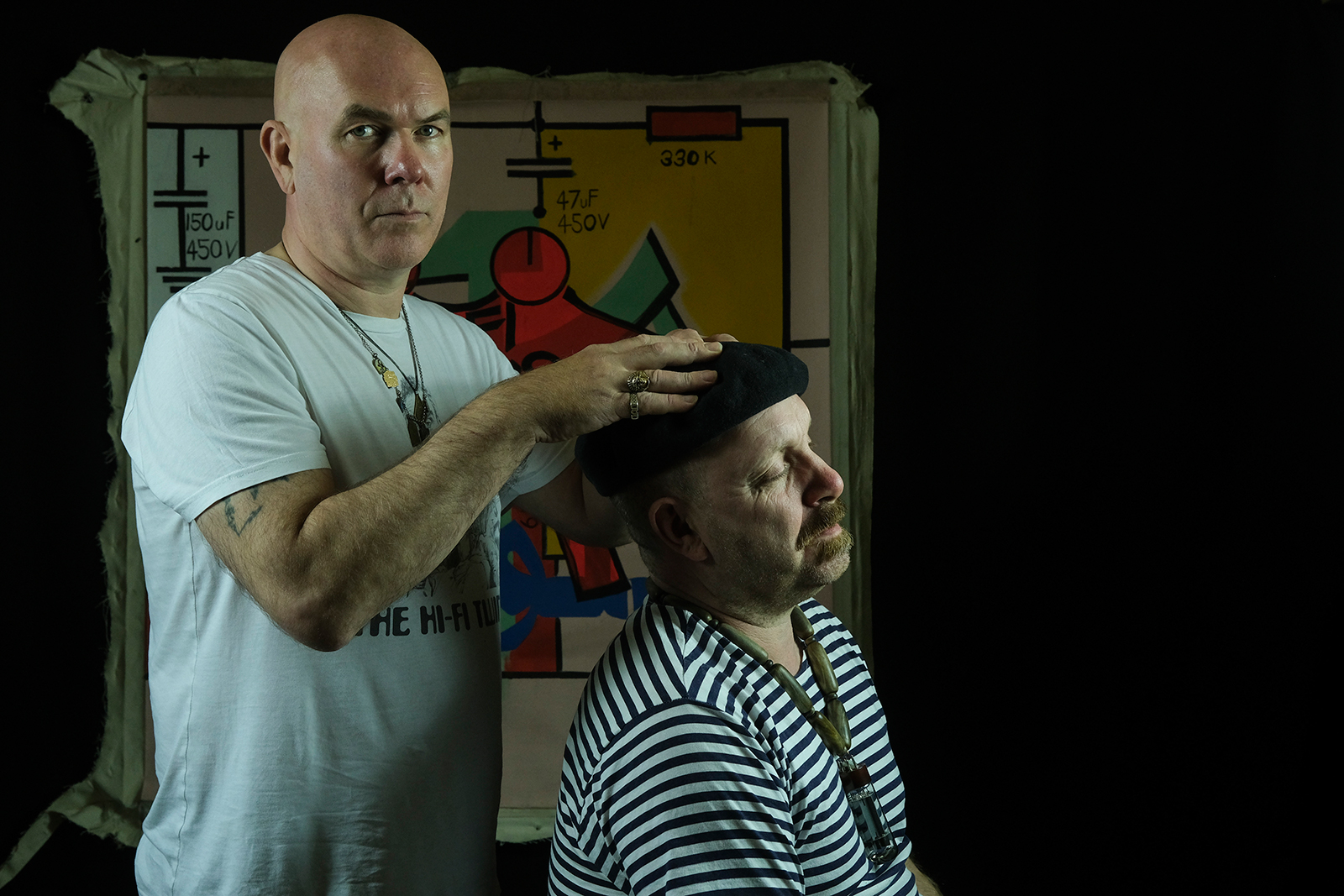 HIFI TWINS
Really Fucked
Really Fucked Dub
HL13
Release date | 03/06/2022
HiFi Twins are a formidable duo, comprising south London legend Zsa Zsa Sapien: vocalist and trumpeter with Meat Raffle ('Politically charged, self-aware…They critique with humour and integrity and have great tunes to boot' – Louder Than War), and artist and musician Peter Harris: the man behind Bombart, and a regular collaborator with both Lee 'Scratch' Perry and Pop Group maverick Mark Stewart.
'Really Fucked' is a slinky disco banger, with a Chic-style guitar lick riding atop a bubbling bass. Meanwhile, Sapien's unmistakeable worldly-wise voice delivers lyrics that are both witty and provocative. Witness the way the spookily descending chorus climaxes with the defeated/victorious cry of "We're really fucked!"
The flip side is the 'Really Fucked Dub' with remixing duties being handled by On-U Sound mastermind Adrian Sherwood. Here, Sherwood carves out acres of reverberating space to create a deeply psychotropic vision. This is one unique release.