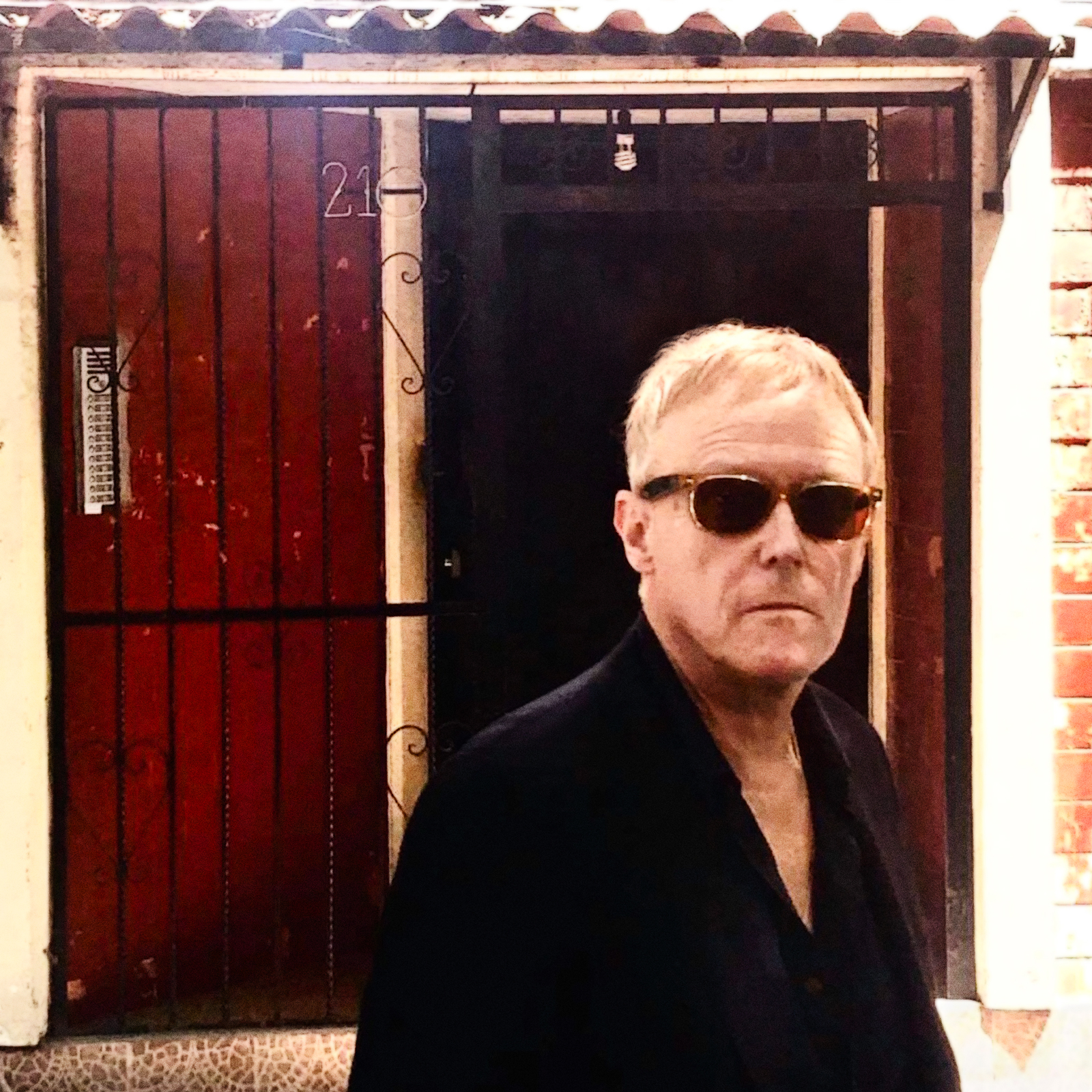 DAVID J & COMRADES
Exit El Hombre Invisible (For Joan Vollmer Burroughs)
HL15
Release date | 05/08/2022
Although best known as bassist/lyricist with Bauhaus and Love and Rockets, David J enjoys an extremely successful career, spanning several disciplines. Aside from recording his strikingly ambitious solo albums, he's collaborated with the likes of Alan Moore, Amanda Palmer and Perry Farrell. He's also created scores for theatre and film, written and directed plays, and exhibited his fine art around the world.
'Astounding quality of the musicianship and the song writing… David is a wordsmith of course, quite possibly one of our best.' – Louder Than War
Heaven's Lathe is thrilled to present a very special new single by J, entitled 'Exit El Hombre Invisible': a meditation on the outlaw aspect of the life of notorious beat writer, William S. Burroughs – a man J counted as a personal friend. The B-side offers up the material in cut-up form. The recording sees J collaborating with Kevin Brown of Tuxedomoon and Tim Newman of The Dovetail Consort, to create an atmospheric soundscape, with J's haunting voice delivering crisp, vivid couplets.